There are all kinds of ways to go fishing. Young children start with a small net at the side of a river. Older fishermen sit next to the ocean with their fishing rods, pulling in the occasional fish that's large enough to feed their family. Then, there are commercial fishing boats with enormous nets that haul in hundreds of fish at a time. One of the most interesting ways of catching fish, however, is stilt fishing. You can only see this in the crystal-clear waters of Sri Lanka in the Indian Ocean.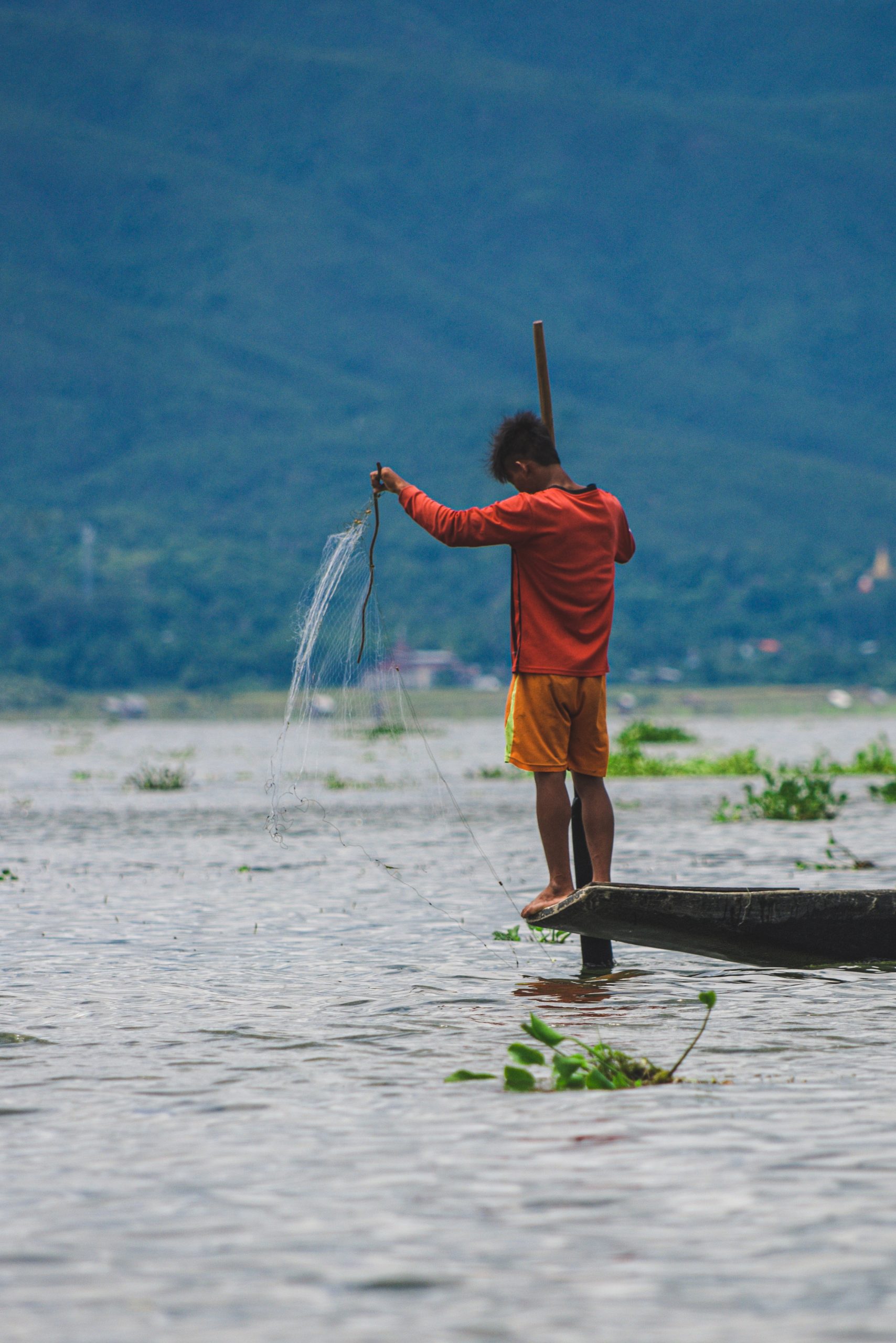 Stilt fishing takes place on a 30 kilometre stretch of coastline on the south of the island. A fisherman takes a long piece of wood. At one end there is a crossbar called a 'pettah'. This is where the fisherman sits. The wood is carried out a few metres into the water, then pushed vertically into the seabed. The fisherman climbs up to the pettah, where he will sit two metres above the sea. Because the fisherman is directly above the water, there are no shadows to scare away the fish.
Fishing from this position requires great skill. The fisherman keeps his balance by holding onto the stilt beneath him with one hand. On his wrist, he carries a bag made from coconut leaves, in which he keeps his bait and any fish he may catch. With the other hand, he casts his fishing line.
This style of fishing began during World War II when there were food shortages in Sri Lanka. Crowds gathered on the coastline trying to catch their next meal. The more adventurous fishermen came up with the idea of sitting on a stilt above the coral reefs. They could keep away from the crowds and catch more fish. When the war came to an end, stilt fishing continued.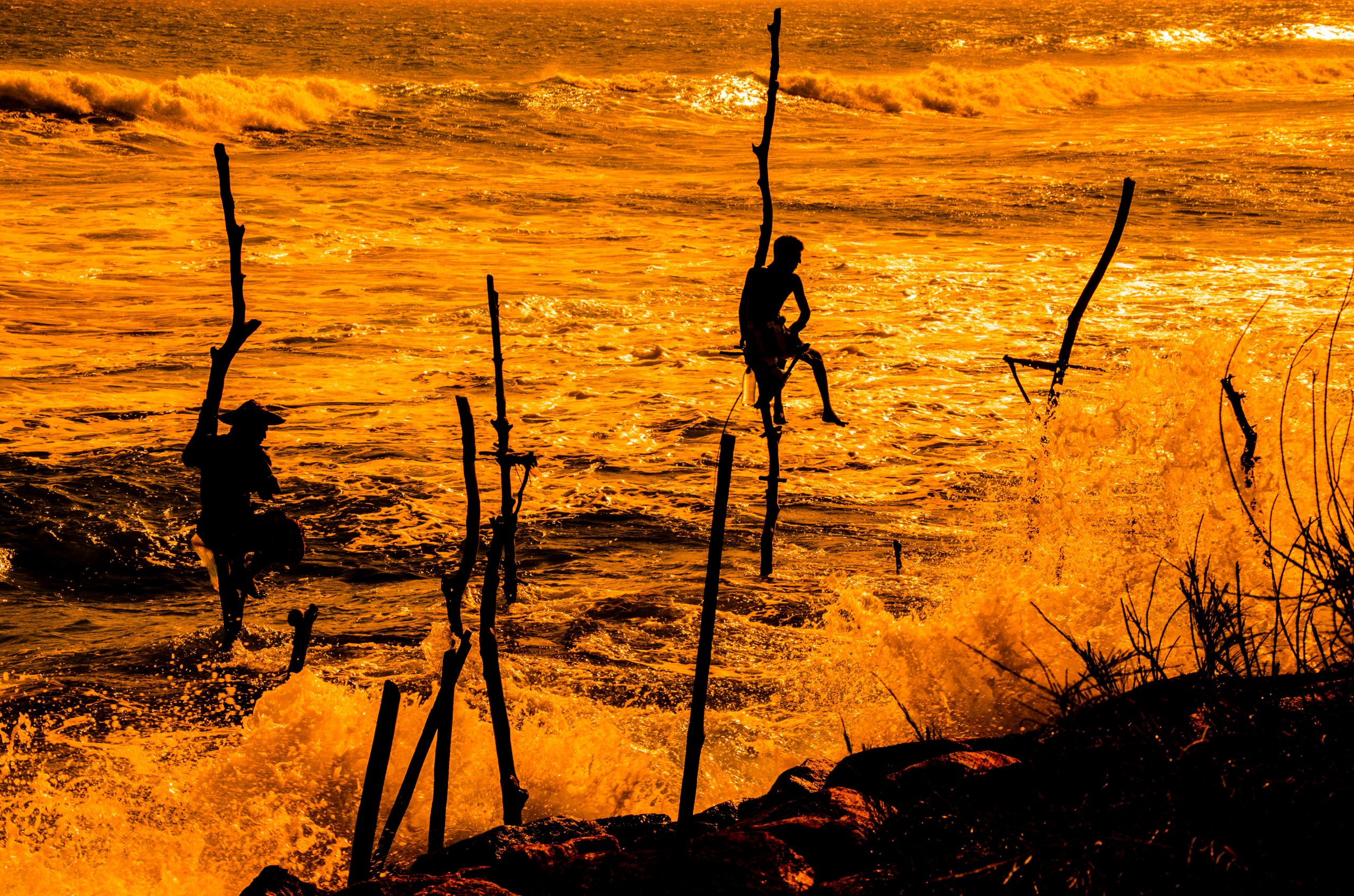 On 26th December 2004, Sri Lanka was hit by a tsunami that killed many fishermen and destroyed much of its coastline. Fishing on stilts became less popular. It stops completely during the monsoon season between the months of May and September. With the increase of tourists to Sri Lanka in recent years, fishermen have found that they can earn more money if they rent their fishing stilts to actors who pose for tourists' photographs. The actors know little more about fishing than the tourists themselves. 
But whether you see real fishermen or actors, fishing on stilts does look dramatic and beautiful – especially when the day is coming to an end and the sun is beginning to set. Take a look at the photographs. These alone make you want to visit Sri Lanka!