Typhoon Club
Welcome to Typhoon Club's website. Here, you can learn all about what we do. We hope to share with you our enthusiasm for encouraging young people to read! You can also see samples of our online monthly magazine and subscribe. Thank you for taking the time to visit us. If you would like to receive more information or have any questions, please do not hesitate to contact us through these pages.
Since its launch in October 2002, Typhoon Club magazine has been offering regular English reading material to local primary and secondary school students throughout Hong Kong. The magazine's main objective has always been to encourage young people to begin reading on a regular basis and to help develop a lifelong reading habit. Typhoon Club's content is regularly linked to core curriculum themes and regularly includes articles about local and international popular culture, social issues, food, sport, and STEM subjects. All articles are complemented by high-quality photographs and images. During the 2020/21 COVID-19 school closures, Typhoon Club introduced a free digital version of the magazine to enable students working from home to access regular reading material. This digital version has now been upgraded and we welcome teachers, students, and parents to join us as a subscriber.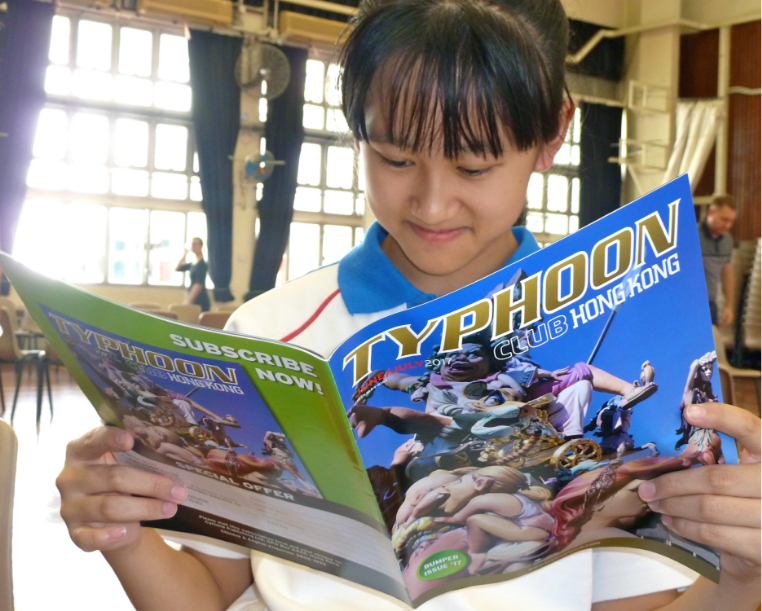 We live in a time where most children and adults have multiple choices when it comes to passing the time away. Instagram, YouTube and Facebook are easy choices to while away the hours. Such social media is intrinsically linked to video streaming offering not hours but days and weeks of non-stop entertainment. So where does reading come into all this? If you were to make a list of things that you enjoy doing, where would reading come? Probably somewhere towards the bottom! For many English language learners, picking up a book to read can be overwhelming. However, at Typhoon Club we like to think that our monthly magazine may be a better gateway to developing a regular reading habit. Typhoon Club's articles are short and are written by people who know that their readers are mostly young people learning English as a second language. What's more, each article is complemented by great photographs, illustrations and video links to help explain the main points of the story. If this does not convince you, here are ten reasons why reading regularly will help language learning development.
Why We
Should Read
TIP #1
Read at your own pace. If a sentence is too difficult, take your time.
TIP #2
Increase your vocabulary.
TIP #3
Consolidate your understanding of grammar.
TIP #4
The more you read, the more quickly your spoken English will improve.
TIP #5
Typhoon Club can offer just the right amount of reading for each month.
TIP #6
Typhoon Club offers a variety of different reading themes to help broaden your overall knowledge.
TIP #7
Reading helps your conversational skills.
TIP #8
Reading introduces you to new ideas and invites you to solve problems.
TIP #9
Reading makes you a better writer.
TIP #10
Reading regularly will help build a lifelong reading habit.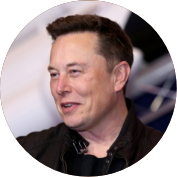 Elon
Musk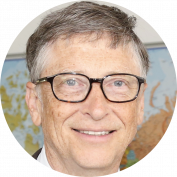 Bill
Gates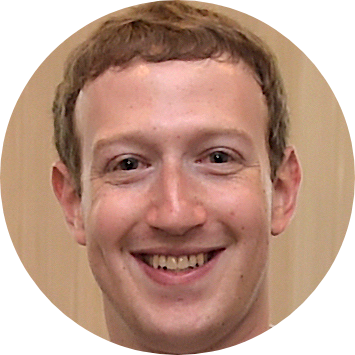 Mark
Zuckerberg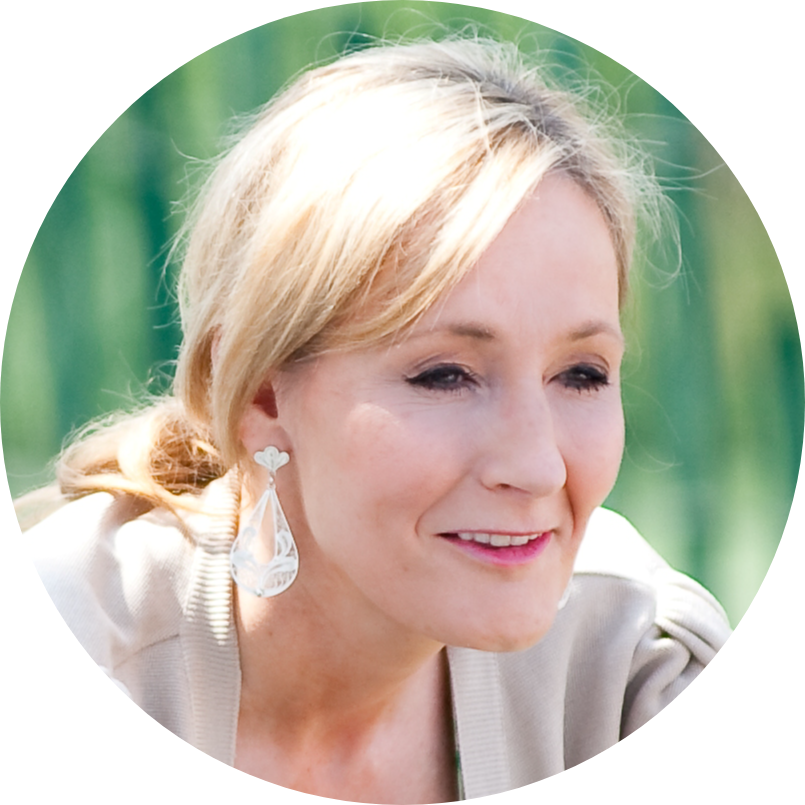 J.K.
Rowling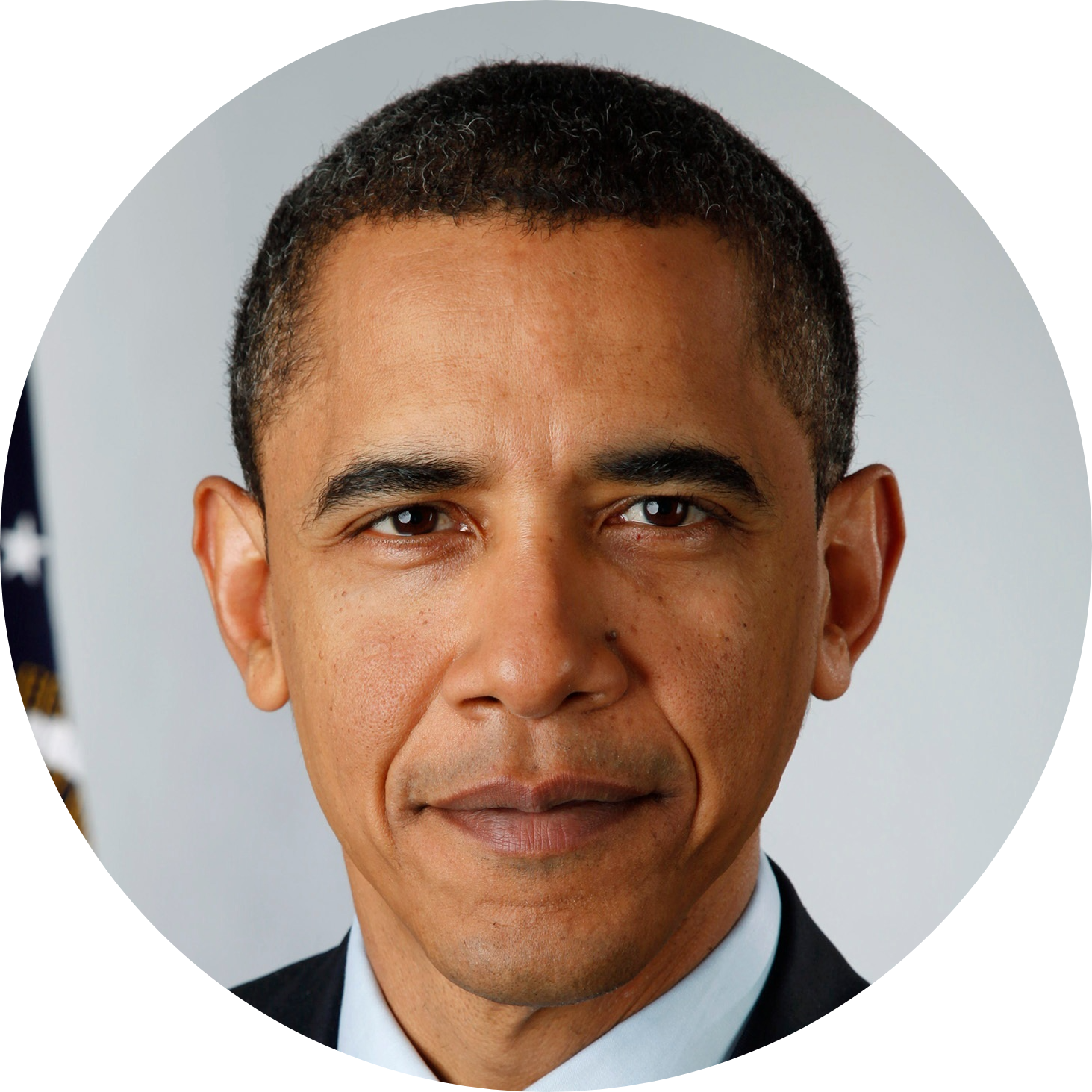 Barack
Obama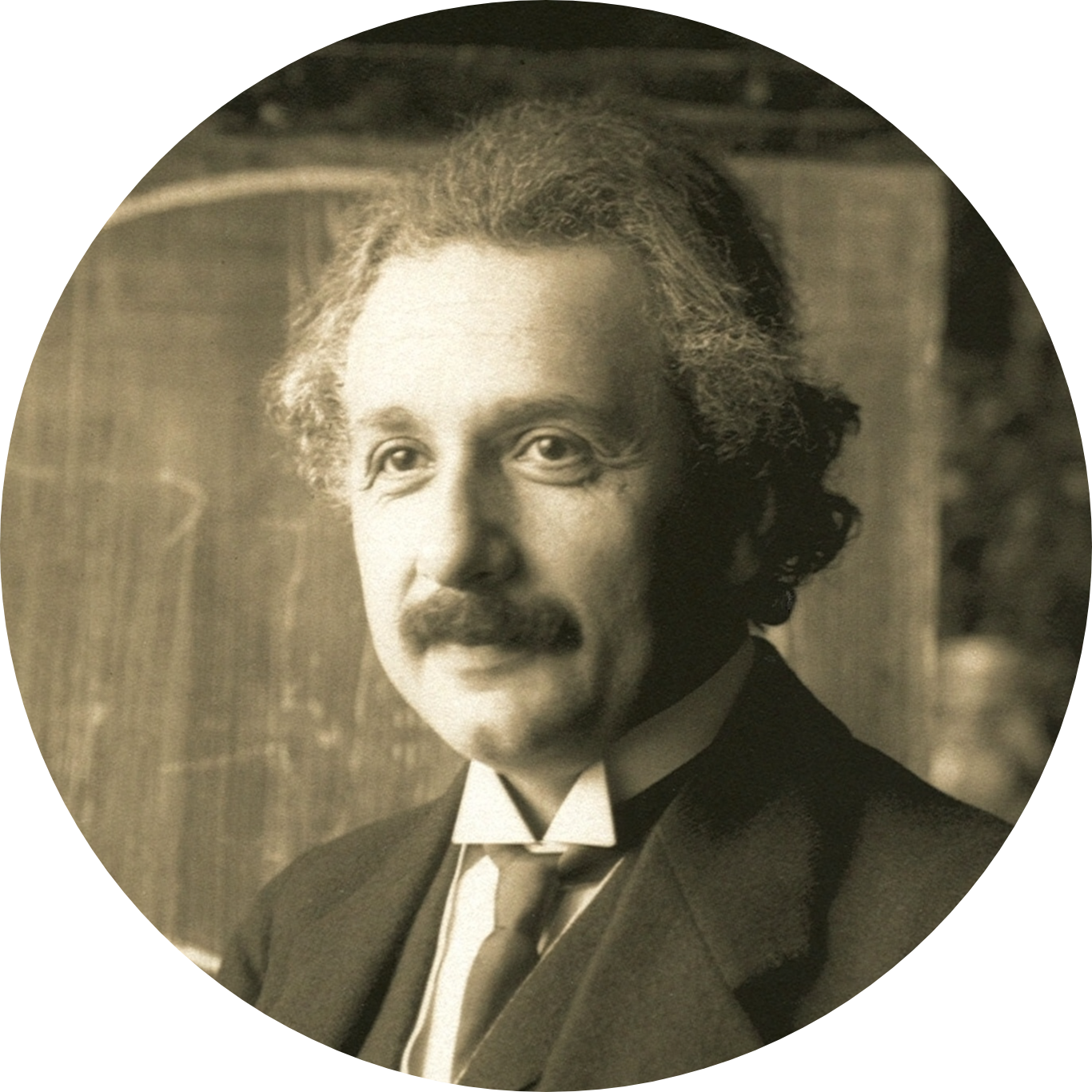 Albert
Einstein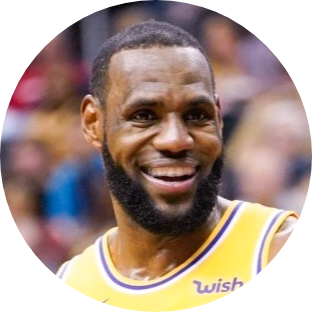 LeBron
James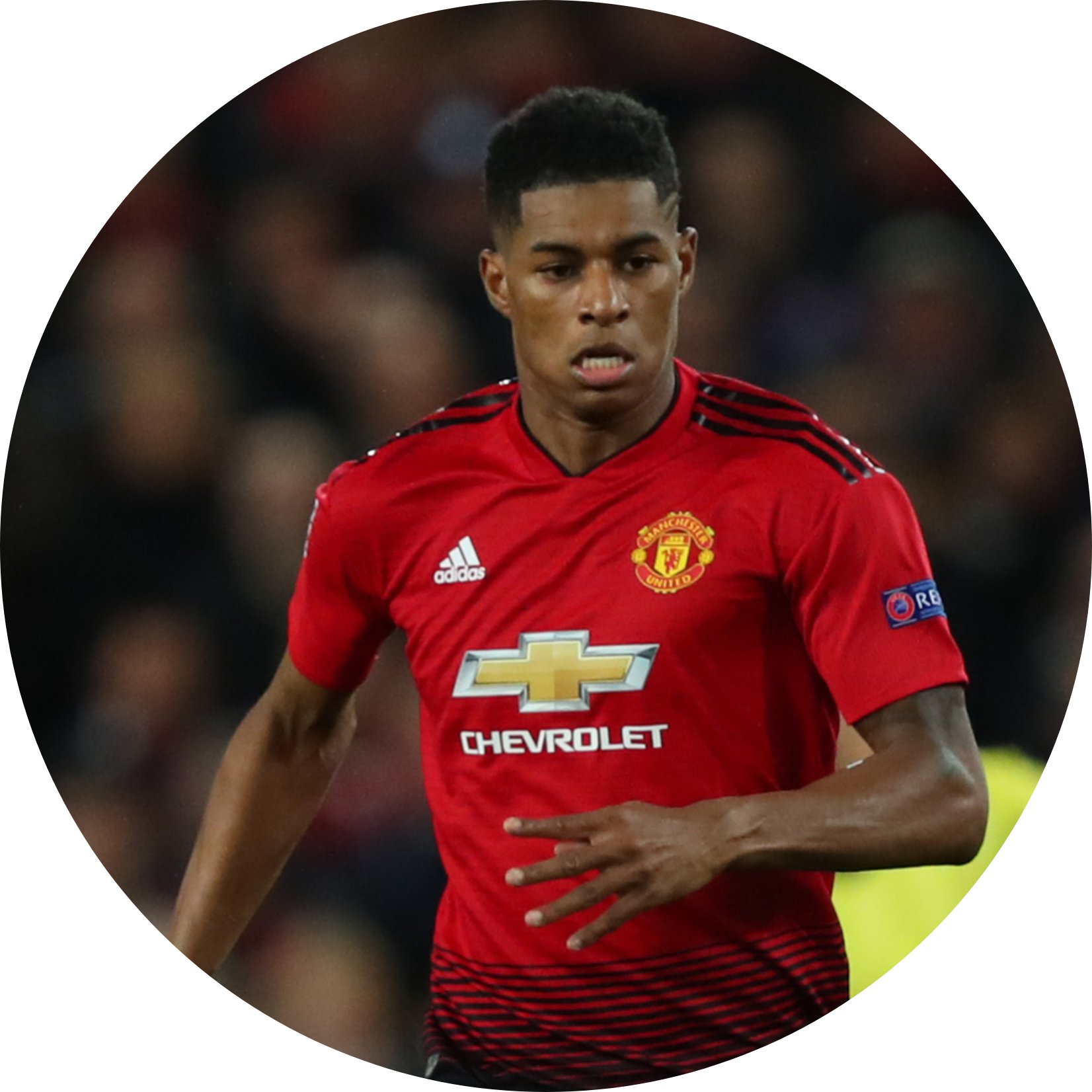 Marcus
Rashford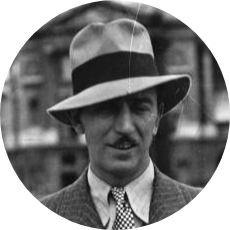 Walt
Disney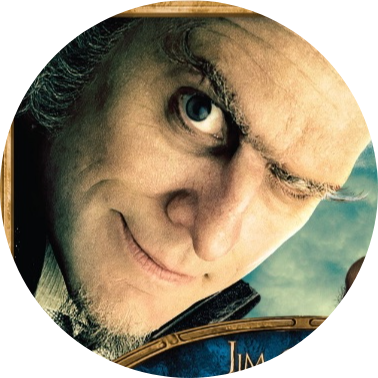 Lemony
Snicket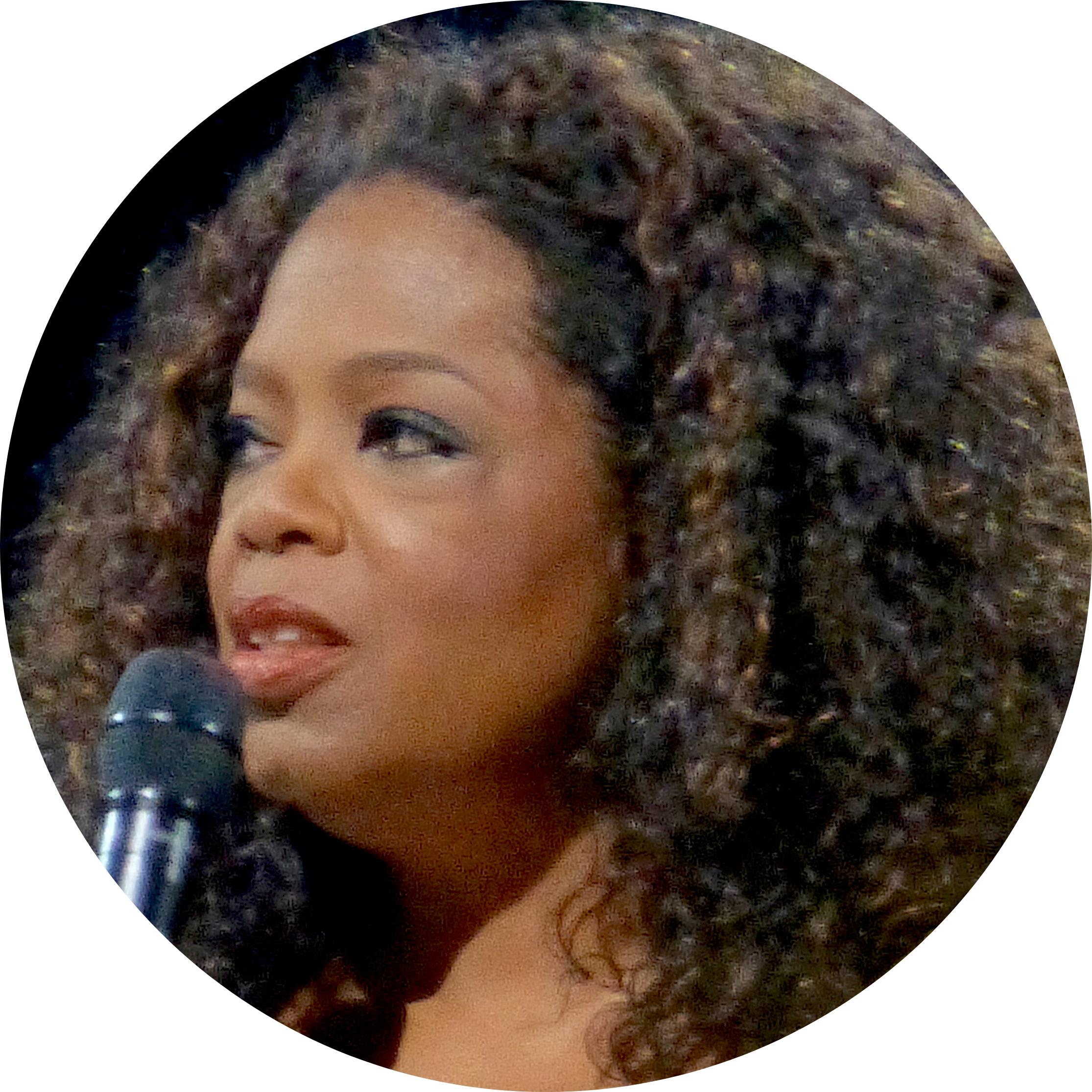 Oprah
Winfrey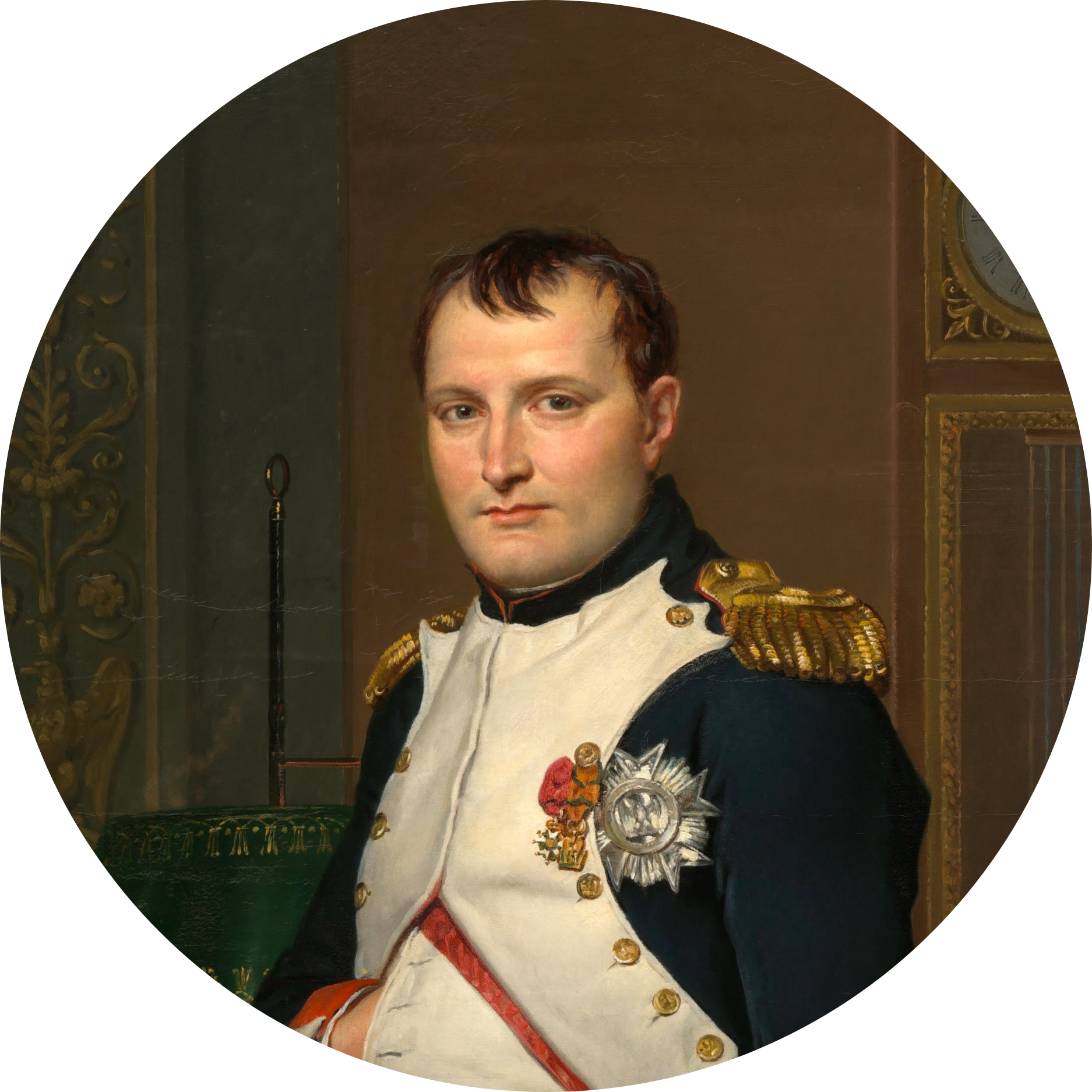 Napoléon
Bonaparte
"I spent much of my childhood immersed in books. When I was in primary school, I read for about ten hours a day. I read everything - as well as the entire Encyclopedia Britannica!"
Elon Musk is an industrial designer and technology entrepreneur. He is the CEO of SpaceX and co-founder of Tesla.
"You don't really start getting old until you stop learning. Every book teaches me something new or helps me to see things differently."
Bill Gates is a businessman, software developer, investor, and philanthropist. He is best known as the co-founder of Microsoft Corporation. He is reported to read about 50 books a year!
"If you want to improve the quality of your life, you must commit to personal growth and development."
Mark Zuckerberg is the founder of Facebook and is worth more than US$112 billion. Mark tries to read at least one book every two weeks.
"Wherever I am, I've got a book with me, I have a place I can go and be happy. If you don't like to read, you haven't found the right book. I will defend the importance of bedtime stories to my last gasp."
J.K. Rowling is a British author and film producer. She is famous the world over for writing the Harry Potter books.
"Reading is the gateway skill that makes all other learning possible, from complex world problems and the meaning of our history to scientific discovery and technological proficiency. The moment we persuade any child to walk into a library, we change their lives forever, for the better."
Before becoming the 44th President of the United States of America, Barack Obama was a U.S. Senator, a civil rights lawyer and a community organizer.
"If you want your children to be intelligent, read them fairy tales. If you want them to be more intelligent, read them more fairy tales."
Albert Einstein was a physicist who developed the theory of relativity , one of the two pillars of modern physics.
"For me, reading books is relaxing honestly. You spend so much preparation for the games, sometimes you just need to get away from it for a little bit. Reading has helped me to do this. I'm able to zero in once I've finished reading and I can get ready for the games."
LeBron James is an American professional basketball player for the Los Angele Lakers. He is considered to be one of the greatest basketball players in NBA history.
"I only started reading at 17, and it completely changed my outlook and mentality. I just wish I had been offered the opportunity to really engage with reading more as a child."
Manchester United and England football player.
"There is more treasure in books than in all the pirate's loot on Treasure Island."
The man who created Mickie Mouse and many other of our favourite animated characters.
"Never trust anyone who has not brought a book with them."
The author who brought you A Series Of Unfortunate Events.
"Books were my pass to personal freedom. I learned to read at age three, and discovered there was a whole world to conquer that went far beyond our farm in Mississippi."
American talk show host, television producer, actress and author worth US$2.6 billion.
"Show me a family of readers, and I will show you the people who move the world."
Military and political leader and former Emperor of France.